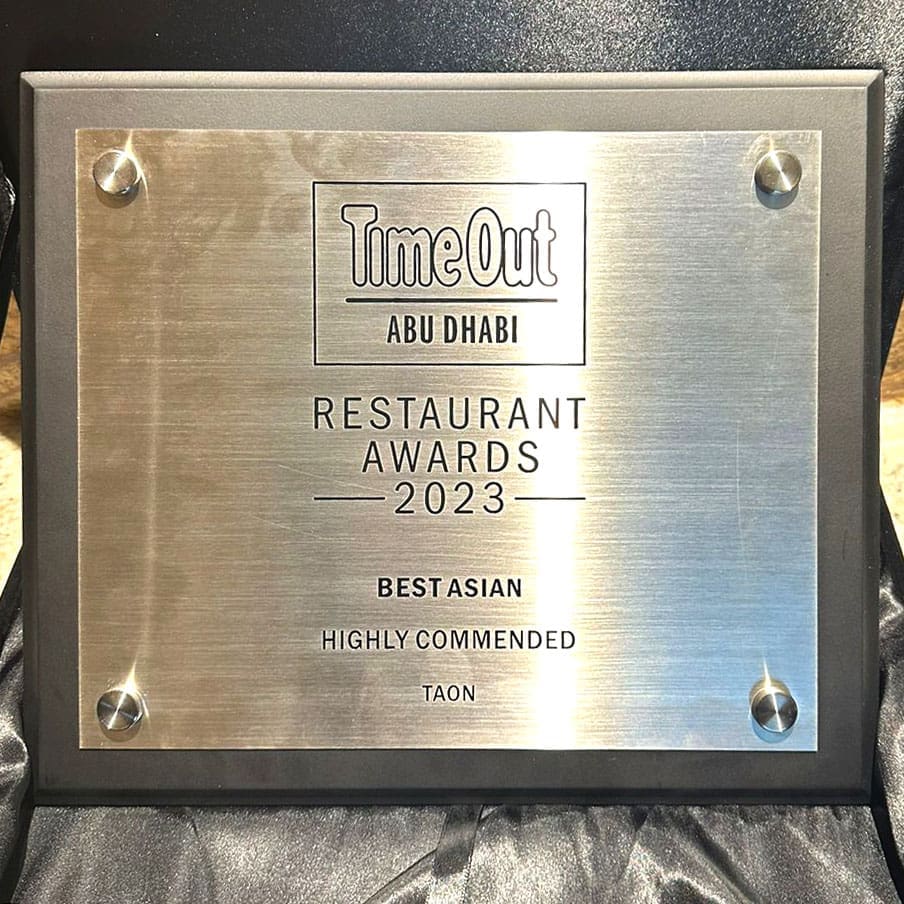 Korean Fine Dining Experience
Taon Korean Restaurant
Timeout Abu Dhabi Awardee 2023 - Asian Cuisine
Inspired by the pure Korean Word "Taon" which means "all luck comes here", Taon Korean restaurant is the best place for authentic Korean Cuisine in Abu Dhabi. We are located in the heart of one of the best 5 star Hotel in the Area, Sofitel at Corniche.
Established in 2022 by passionate Korean Partners that want to show authentic and High Quality Korean and Japanese Food, Taon has now embodied the essence of the best of Korean and Japanese and brought it to the people of the UAE. Our restaurant only uses high quality ingredients that is sourced locally and seafood Korea and Japan itself. We pride ourselves of using this ingredients to provide you with the most authentic tastes.
Korean Fine Dining Experience
Korean & Japanese Fusion
Korean and Japanese Cuisine has been the forefront of modern East Asian revolution in Food. Our core flavors come the Korea and we refine each dish with Japanese techniques and presentation. We also have your favorite K-Pop favorites like Korean fried chicken, Beef Galbi and Bulgogi. Our Seafood is sourced directly from Korean and shipped directly to our kitchen, this is why we ensure that all of dishes are of the highest quality. Try a new Korean Fine Dining Experience only here on Sofitel Abu Dhabi Corniche best Asian Restaurant.
Taon Korean Restaurant Abu Dhabi
.
We invite you to enjoy our restaurant's tremendously delicious recipes made from scratch every day especially for you. Enjoy a delicious breakfast, lunch or dinner at our delightful place.